Find the Best "Event Spaces Near Me" Near Washington Heights and Inwood at The Hudson, NYC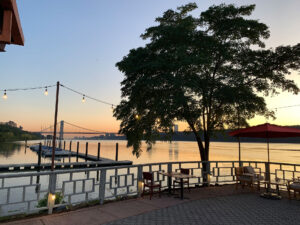 In the heart of New York City, accessible to the vibrant Washington Heights and Inwood neighborhoods, lies a hidden gem that's sure to delight event planners and party-goers alike. If you're searching for "event spaces near me" in this picturesque corner of Manhattan, look no further than The Hudson. With its breathtaking views of the Hudson River and iconic George Washington Bridge, The Hudson is the premier destination for your next memorable event.
Why Choose The Hudson for Your Event Space Needs
When it comes to selecting the perfect event space, you want more than just four walls and a roof. You want an experience that leaves a lasting impression on your guests. That's where The Hudson shines.
The Ultimate Seasonal Restaurant and Year-Round Event Venue
The Hudson offers the best of both worlds. As a seasonal restaurant, we serve up fresh, sustainable New American cuisine between May and October. Our culinary delights are sure to tantalize your taste buds and create unforgettable dining experiences. Picture this: savoring a delectable meal with friends and family as the sun sets over the Hudson River, casting a warm and inviting glow over your celebration.
But our charm doesn't fade with the changing leaves. We're also a year-round event venue, ready to host your celebrations, corporate gatherings, and special occasions. Whether you're planning a small family get-together or a grand gala for hundreds, our flexible indoor and outdoor spaces can accommodate parties of all sizes. From intimate family affairs to grand celebrations with friends and loved ones, The Hudson offers a captivating setting that adapts to your vision.
Unparalleled Event Facilities
Our event facilities are second to none. From intimate lounges to spacious outdoor areas, The Hudson offers unmatched versatility for tailoring your event to perfection. Need to host a team-building workshop, a corporate event, or an awards ceremony? We've got you covered. Our dedicated event planners have experience executing events of any size, ensuring that every detail is meticulously planned. If you have been searching for "event spaces near me," you have found the best NYC has to offer.
Stunning Views & Stylish Décor
One of the standout features of The Hudson is its exquisite interior design and picturesque surroundings. Our stylish decor, modern architecture, and stunning views make us an ideal choice for any occasion. Imagine celebrating your birthday, anniversary, bridal or baby shower, Bar Mitzvah, or Bat Mitzvah with the iconic George Washington Bridge as your backdrop. The Hudson provides a captivating atmosphere that adds a touch of magic to your special day.
Customized Event Packages and Unmatched Hospitality
We understand that your event is a reflection of your unique personality and traditions. Our experienced event specialists will work closely with you to tailor an event package that incorporates your vision and preferences. Whether it's a specific theme, menu, or entertainment choice, we'll go the extra mile to make your dreams a reality. With The Hudson, your event is as unique as you are.
At The Hudson, we pride ourselves on our warm and attentive hospitality. Our dedicated team will be with you every step of the way, from the moment you book us as your event venue, ensuring that your celebration is seamless and stress-free. From the initial planning stages to the day of the event, we're here to cater to your needs and ensure that you and your guests feel truly special. Our goal is to create a memorable experience that exceeds your expectations.
Easy Access in Washington Heights and Inwood
Conveniently located near Washington Heights and Inwood, The Hudson offers easy access for charter boats and buses, valet parking service, and public transit. Getting here is a breeze, so you can focus on enjoying your event. We understand that accessibility is key, and we've taken every step to ensure that your journey to The Hudson is as smooth as your celebration with us.
Book Your Celebration at The Hudson
As you embark on this significant milestone in your life, let The Hudson Waterfront Restaurant be a part of your story. Experience the beauty of our waterfront location, the warmth of our hospitality, and the joy of celebrating with family and friends. Your search for "event spaces near me" ends here, in the heart of Washington Heights and Inwood, at The Hudson.
Reach Out Today and Find the Perfect Event Space for You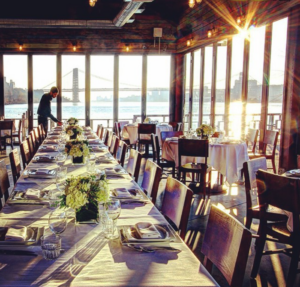 In your search for "event spaces near me" in Washington Heights and Inwood, The Hudson stands out as a premier choice. With its seasonal restaurant, year-round event facilities, stunning views, and unmatched hospitality, The Hudson offers everything you need to create memorable and unforgettable events.
Don't wait any longer; contact us online today to book your celebration or corporate event at The Hudson and discover the magic of our waterfront venue in the heart of NYC's most vibrant neighborhoods. Whether you're looking for an intimate gathering or a grand celebration, The Hudson is where unforgettable memories are made. Join us in celebrating life's moments, big and small, at The Hudson.